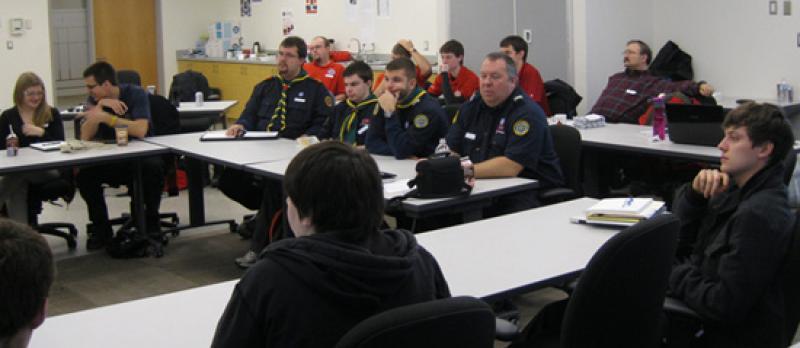 On Saturday, January 7, 2012, MedVents from all across Canada got together to discuss anything and everything related to the program. During the event, we were able to go to a separate boardroom, where we were given the opportunity to speak freely with other youth members in the program.
We found this to be a great opportunity to get to know the different members from the other groups.  We talked about what each of our programs was like. We had a wonderful time brainstorming great ideas can used by the various MedVent group's program to help them with recruiting new members, fund raising, as well as a whole variety of different topics.
All of us youth that attended are definitely looking forward to the next roundtable so that we can meet again to talk about other ideas, offer new ideas as well as to make sure the youth have as much input in the program as possible!
MedVent Chris and MedVent Jared